One of our favourite things is create attic office spaces. Writing this from our own office, in which it often feels we spend more time than we do at home, it's not difficult to convince ourselves of the importance of a working space that reinforces energy, gumption, and imagination. It is a pleasure for us when we can help other people attain it too.
Attic Office Spaces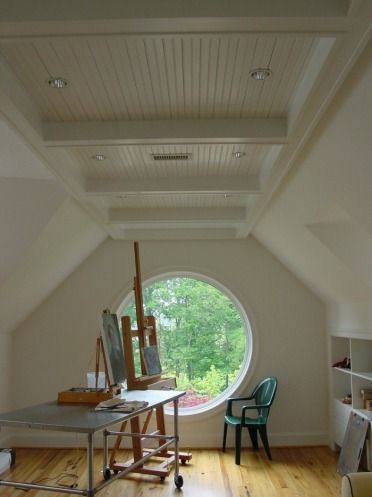 Found On Pinterest
An artist's studio is a special kind of working space.  The few essential objects in this one are framed well by the fittings of the room – not least that wonderful window out on the world and all it holds for the artist.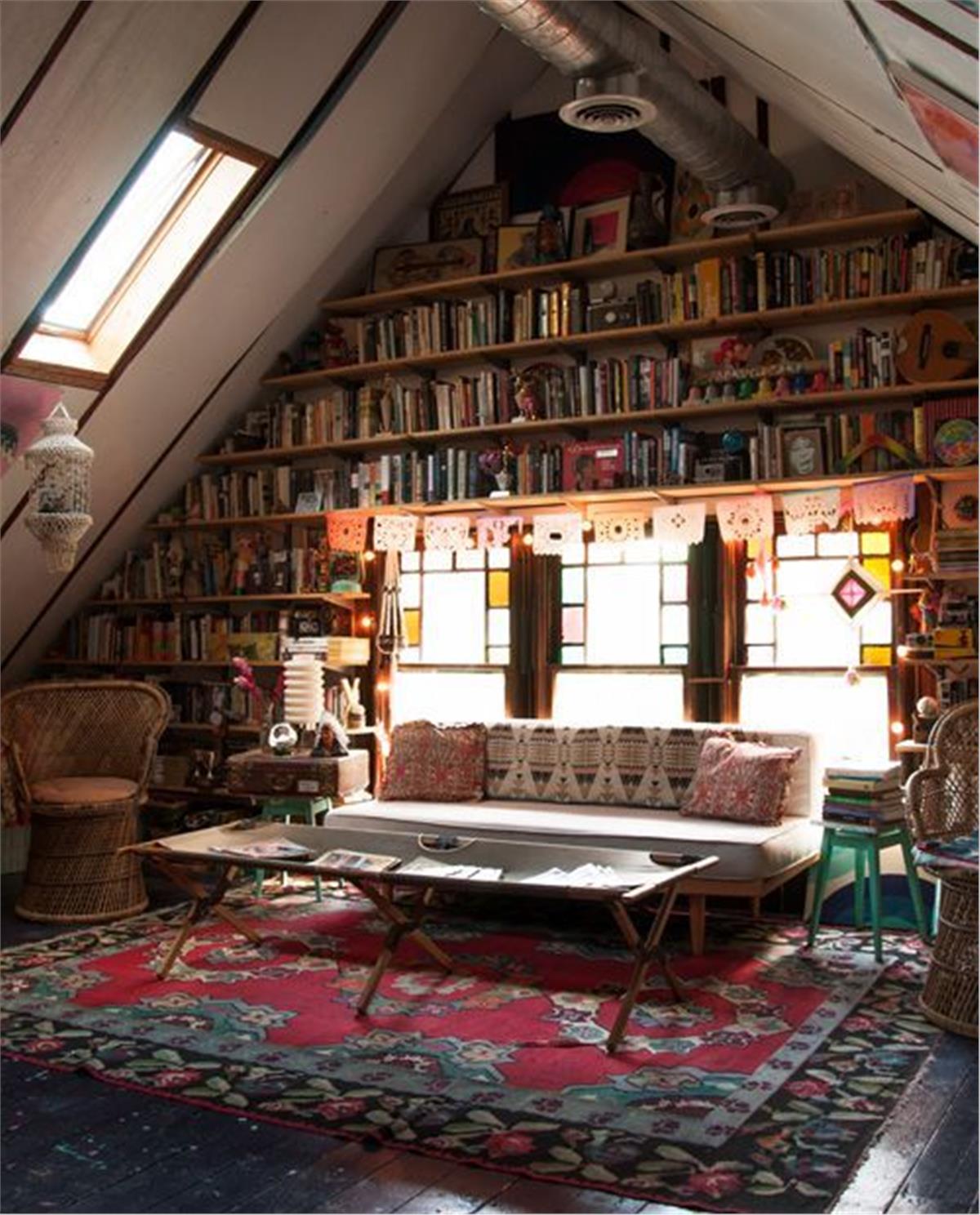 Found On Pinterest
Following up paintings with books seems only right; it's fascinating to us how different the appearances of these two rooms are, given that they both are focused on flights of fancy and creative thought.  We would be able to advise you on how to put in these fine bookshelves as well.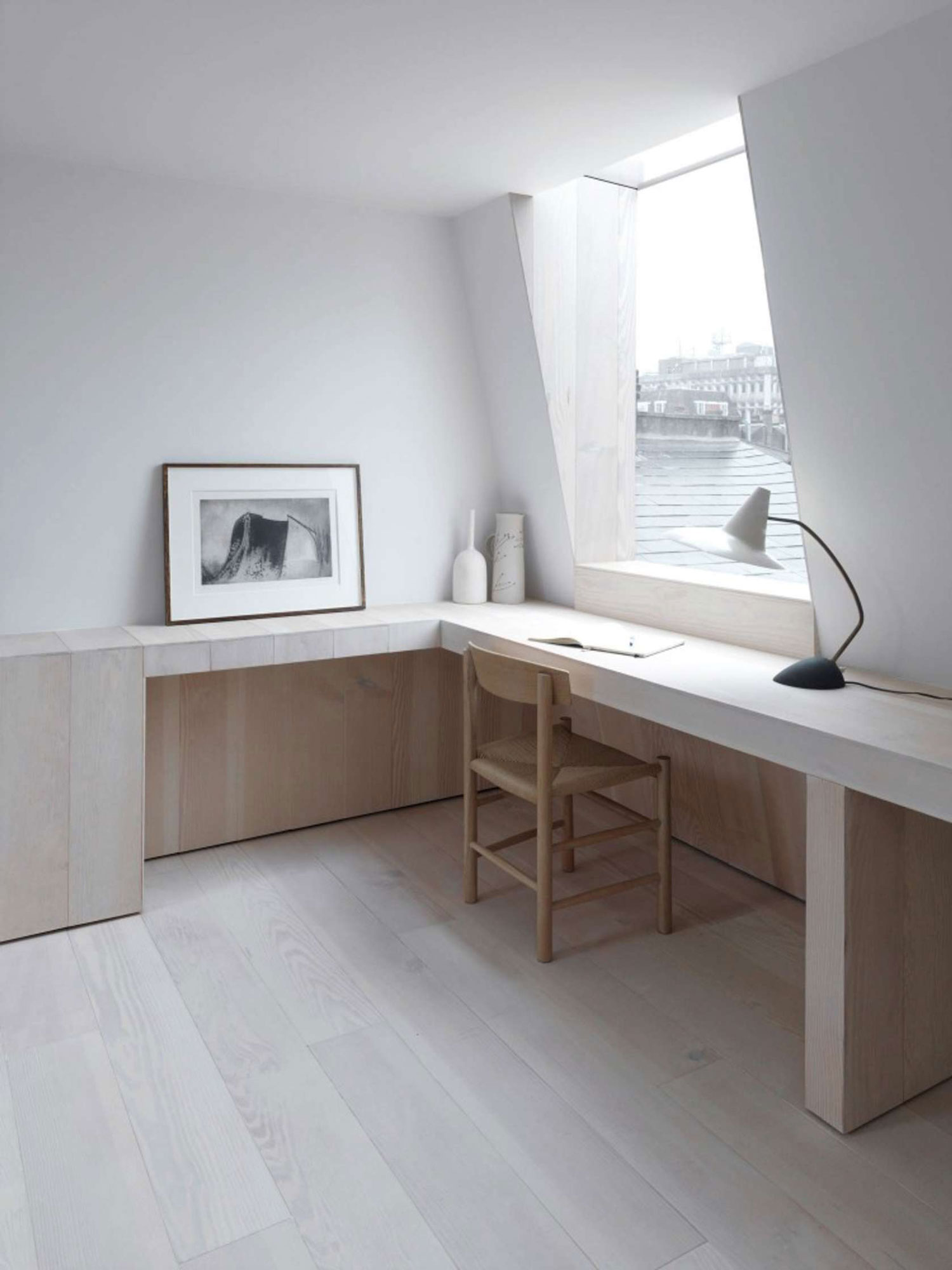 Credit: Mclaren.Excell
What simple, clean lines here!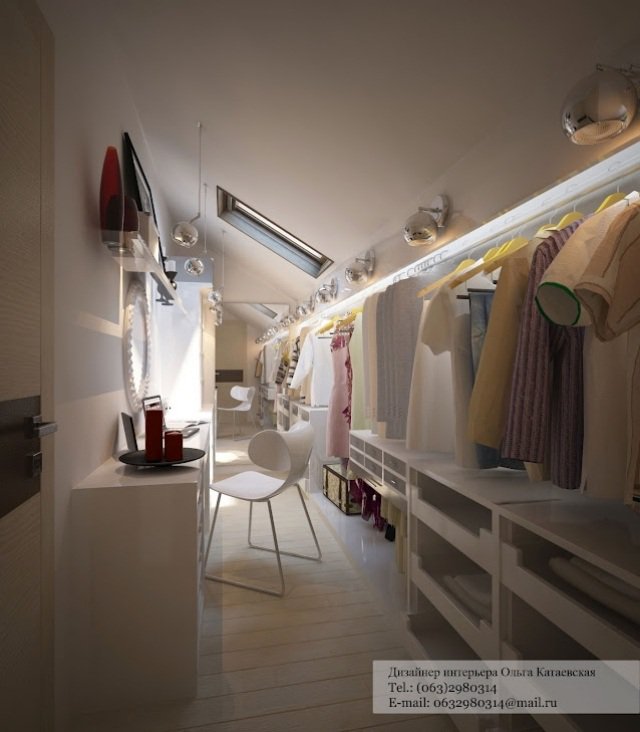 Credit: Olga Kataevskaya
An entirely different view on work, but one no less ingenious.  We know how inspiring clothes can be – why not work amongst yours, especially when they are this beautifully arranged?  Without the skylights, we don't feel this would work nearly as well – which is why careful planning and architectural know-how is so important to us.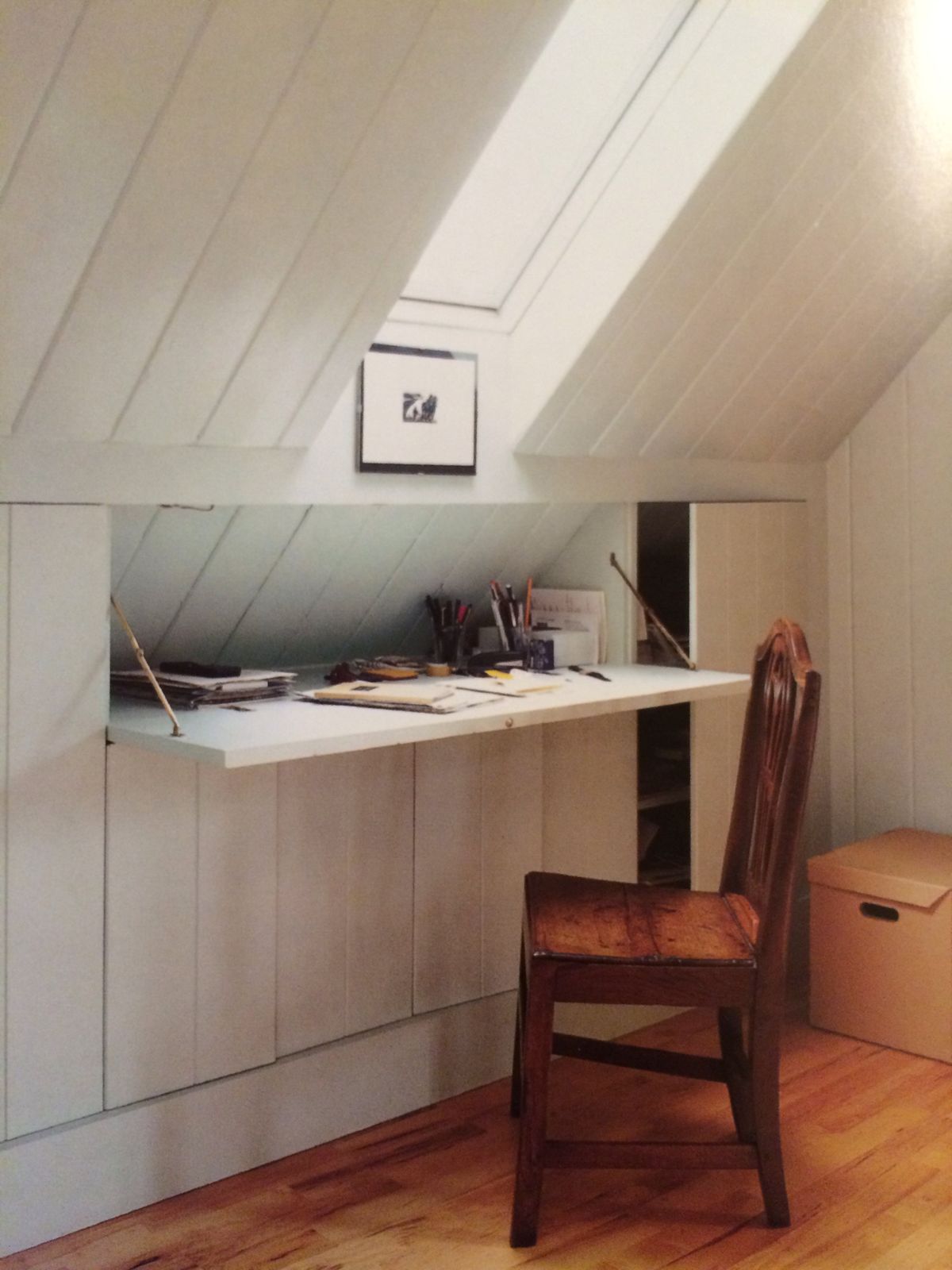 Found On Pinterest
We admire the efficiency of this fold-up desk, which in no way detracts from its charm.  No matter how small your space is, there is a solution.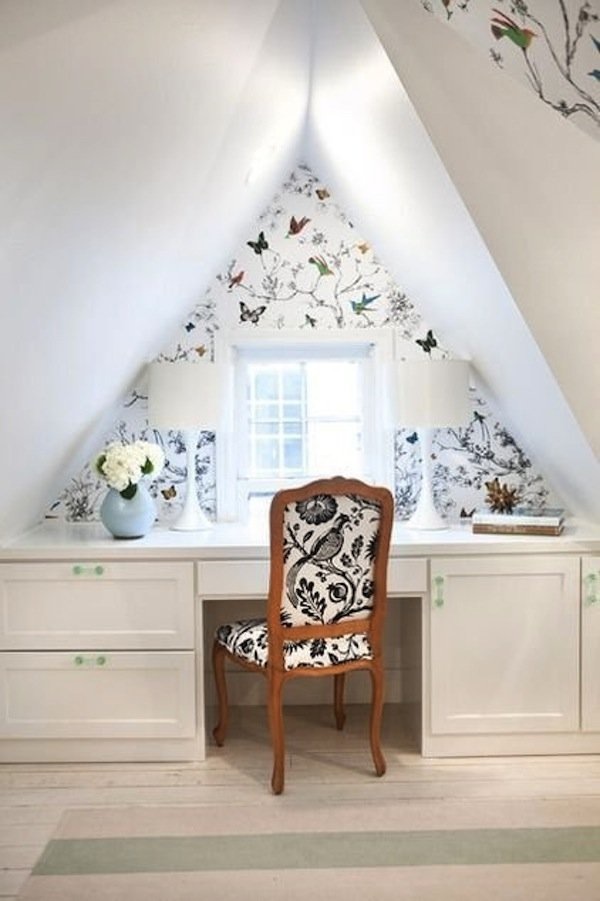 Credit: Kady Dunlap for Sarah Wittenbraker Design
And now, some decorative foliage and flowers for all those not enthused about minimalism.  The steep lines of the roof do frame perfectly whichever way you hanker towards when it comes to decor.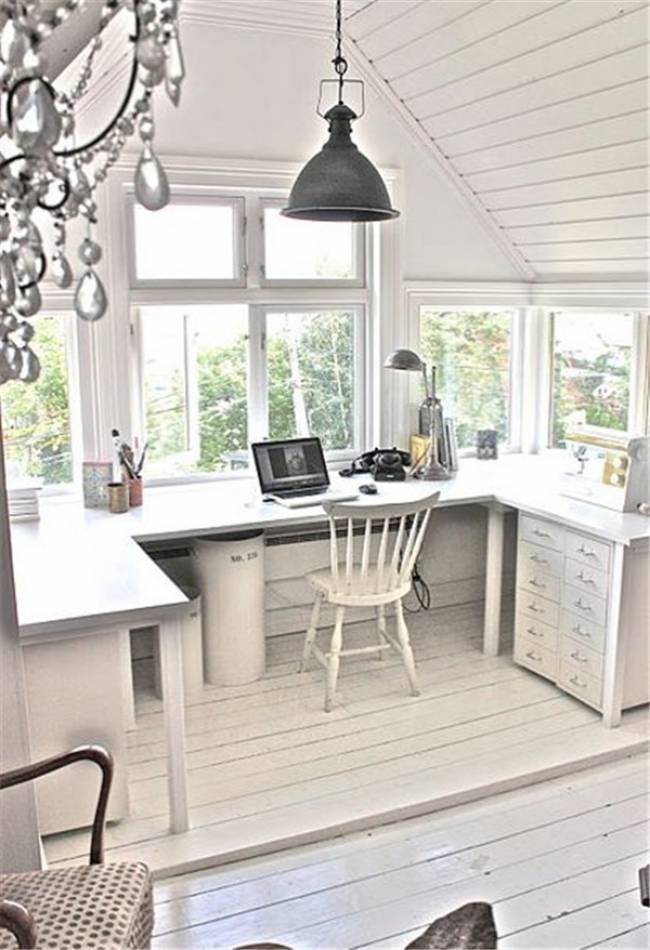 Found On Pinterest
The birds' eye view afforded by an attic is an invaluable asset and one which should be used to best effect, however you and your collaborators decide to approach the project.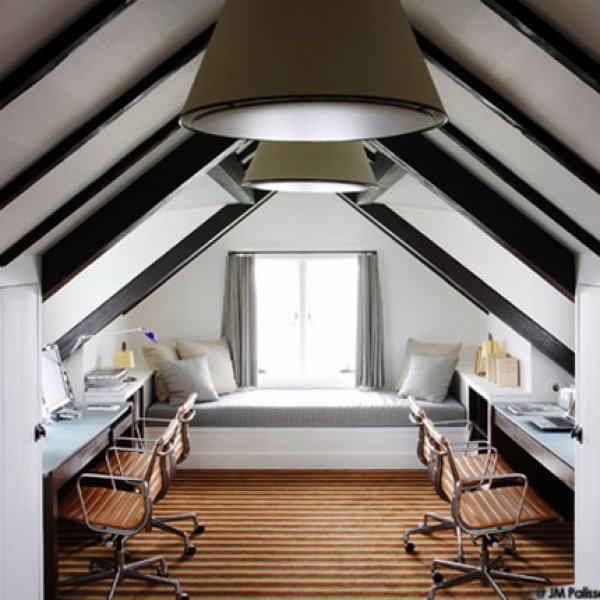 Credit: Marie Claire Maison
A handsomely multipurpose space that we could see being used in any number of functional or merry ways.  Again, it is the careful structural work which makes the fittings so successful – something that we can certainly appreciate.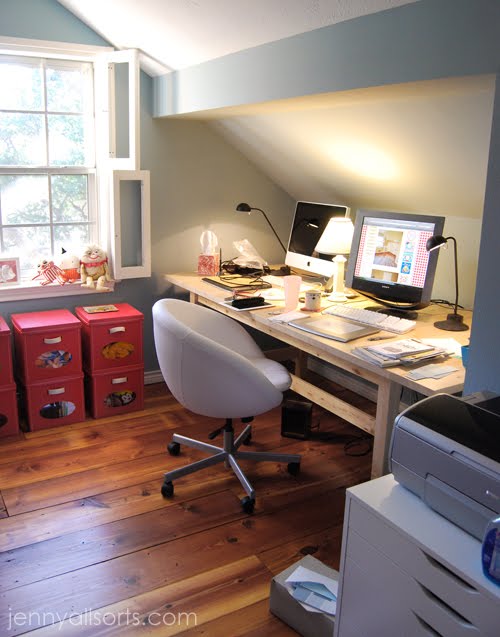 Credit: jennyallsorts.com
Looking back over what we have shown so far, there seem to be a lot of steep roofs!  Each type of roof requires different techniques when a loft conversion is done.  Here is another type, just to mix it up a bit.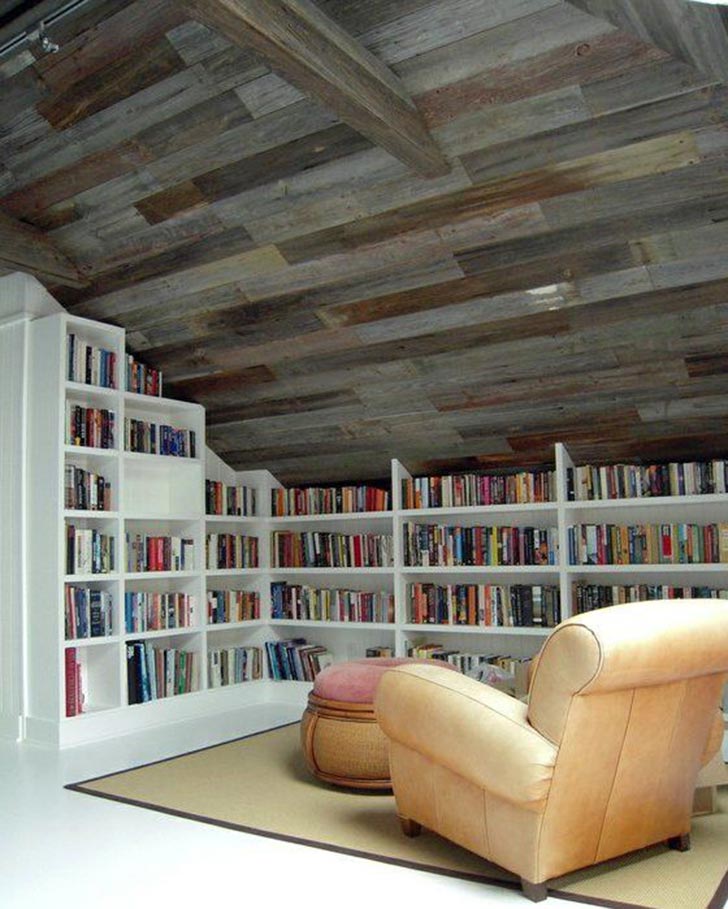 Found On: Apartment Therapy
On that note also, the panelling over the ceiling is very contemporary.  We think it works here; it's definitely one of the options on your palette of design choices.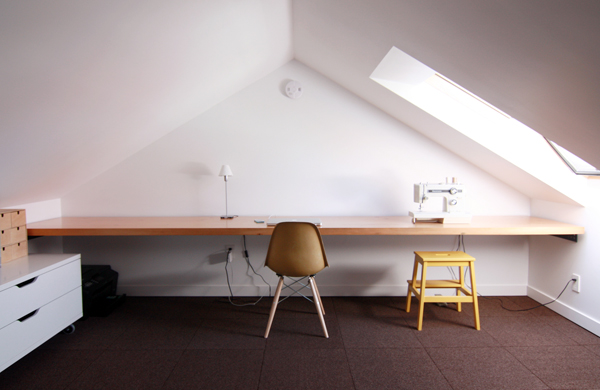 Credit: Chezerbey
Gotta love this – a wood slab straight across the room for a desk, a chair, a lamp, a skylight and that's pretty much it – it's an office.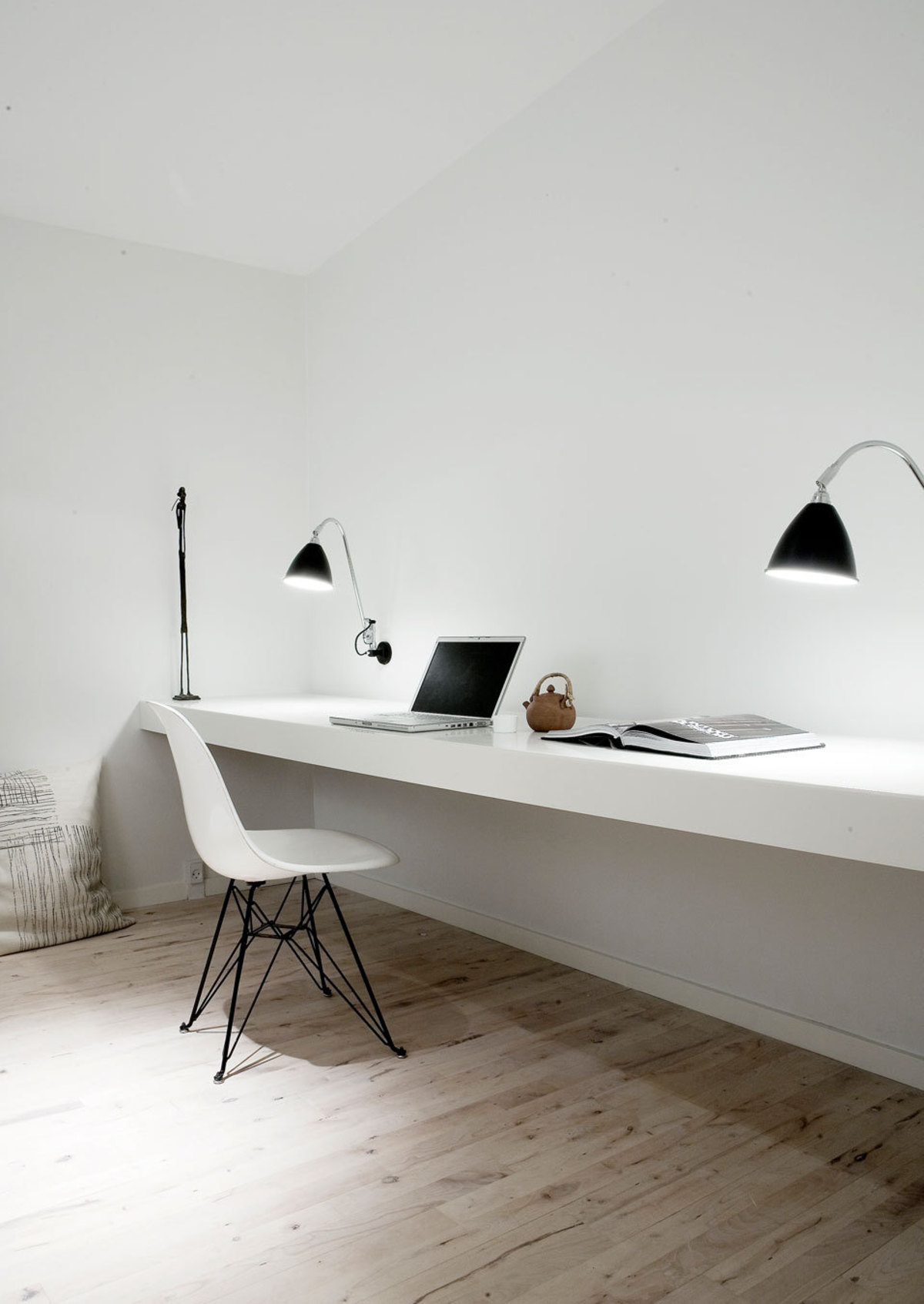 Credit: Norm Architects
In the same spirit, but with the additions of a sculpture and a teapot. Nice.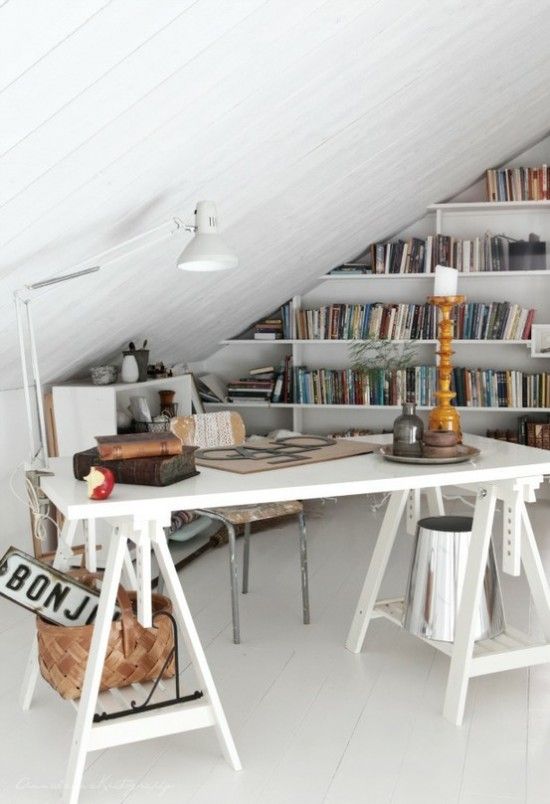 Found At: Jou Jou Papillon
We liked the way design ideas are pinned up above the desk in this space.  All kinds of things can be brought together smoothly and efficiently in one room, so this is a great thing to do.  We have worked with people who have years' worth of images saved up before they make their dream a reality – and it is even more satisfying to make that happen for them.
Enjoy our attic office spaces? Why not take a look at the rest of our loft conversion ideas!