And so we take a look at boys' attic bedrooms. There's something about an attic bedroom when it's for a child. It makes you think of storybooks and classic fairy tales for children. They're at the top of the world, in their own wee hideaway. All kinds of fun design possibilities open up. The girls' are coming soon!
Boys' Attic Bedrooms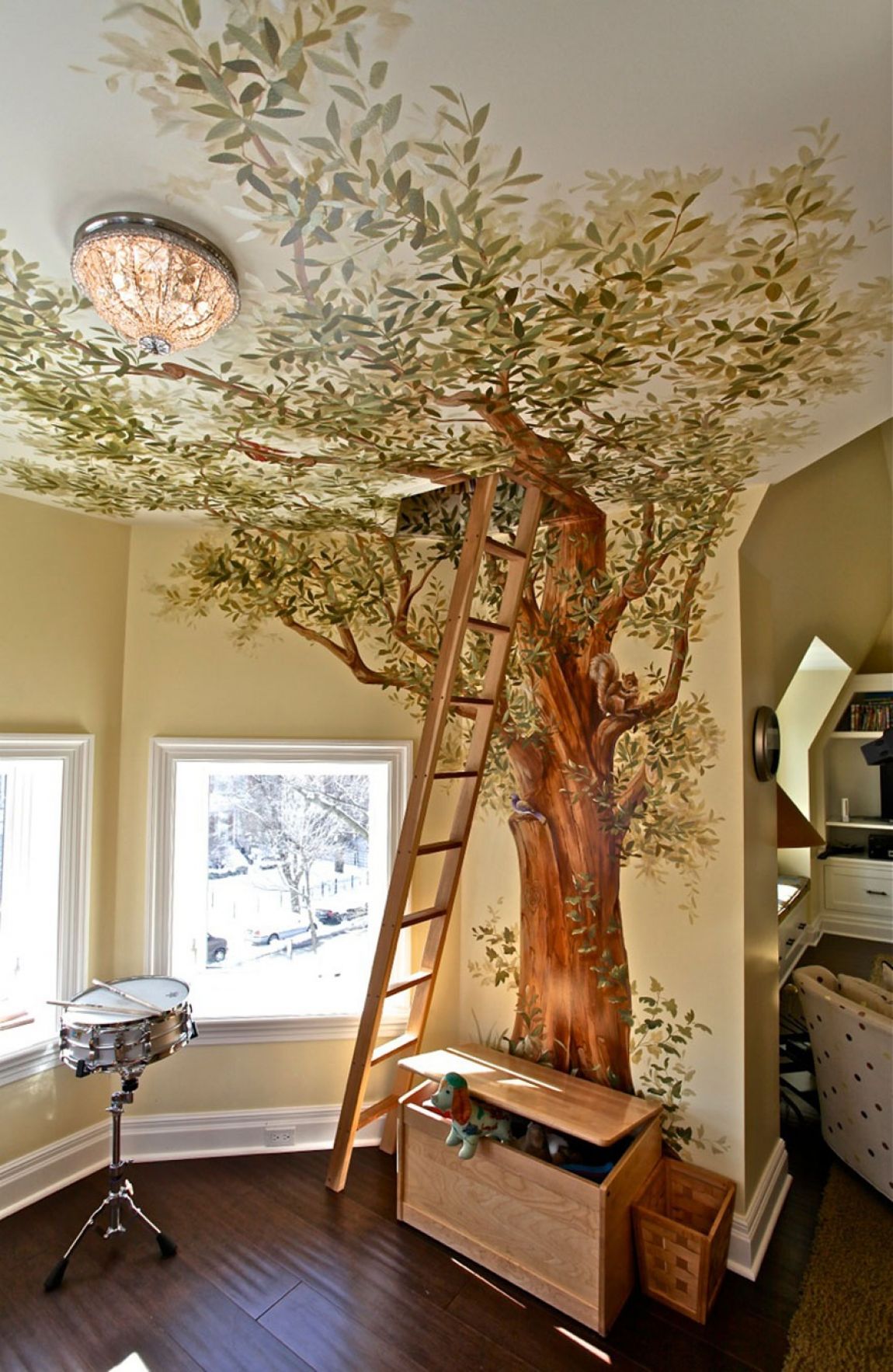 via My House My Home
If you can't make a tree house outside, do it inside!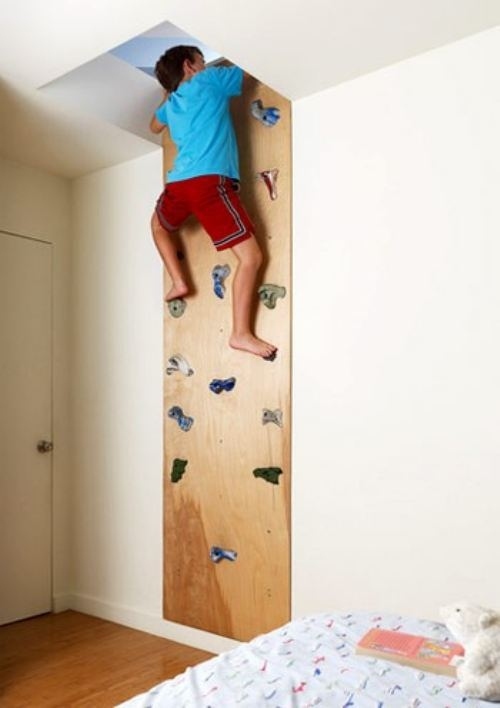 theberry.com
A rock-climbing wall that leads to a secret room – now that would be a joy to construct for someone.  We certainly didn't have those when we were growing up…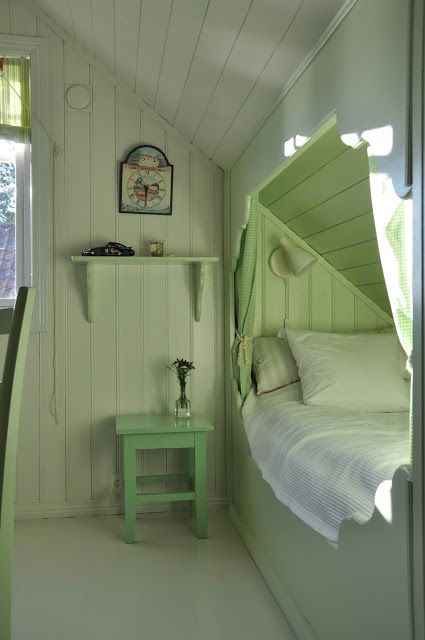 Found on Pinterest
This one makes us think of a bunk on a ship.  Perfect for reading naval stories in.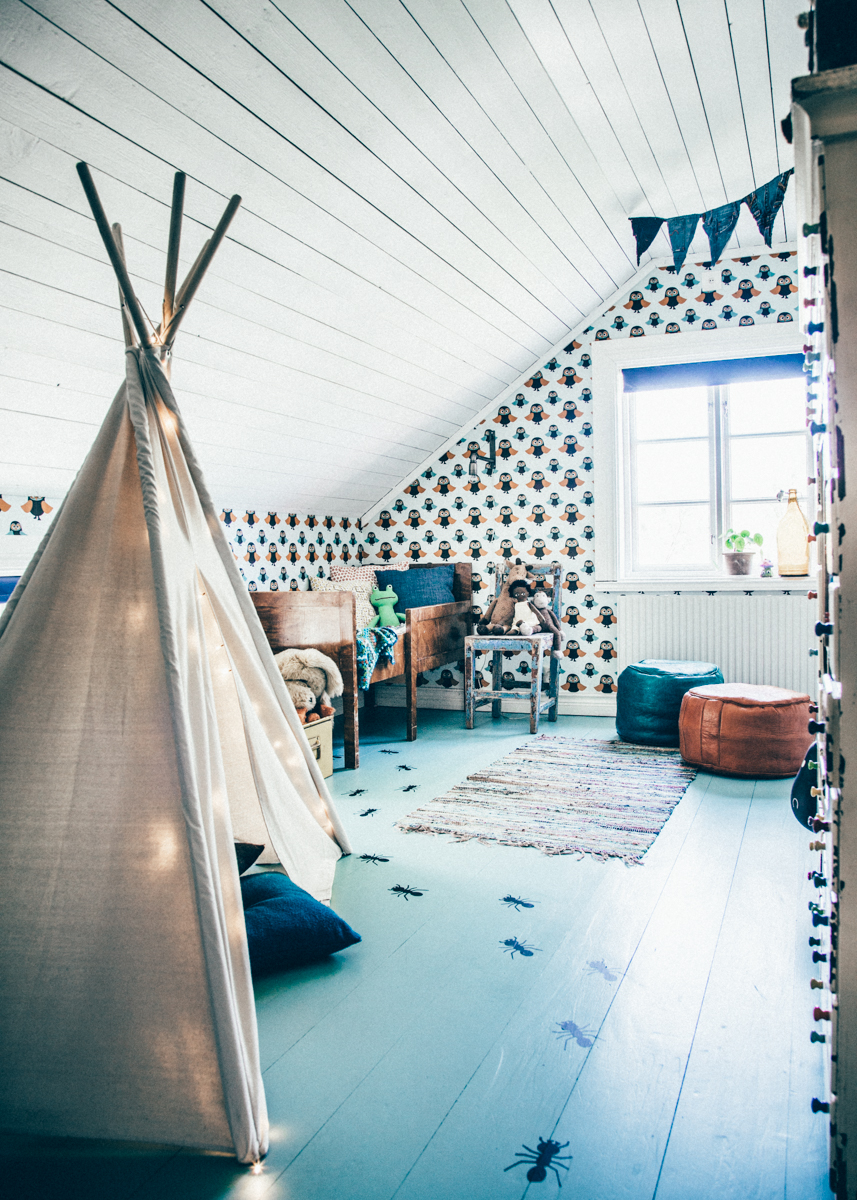 Via Living by CKK
A tepee in the attic – that has a particular ring to it for us!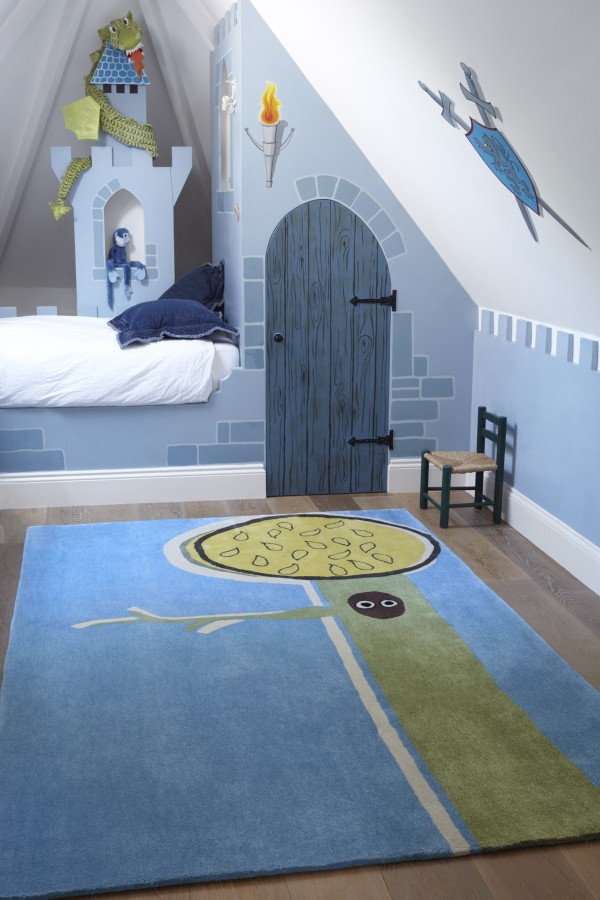 Via Laurel And Wolf
From a tepee to a castle.  Now we know what all those steep roofs we've been working on for clients are really meant to become…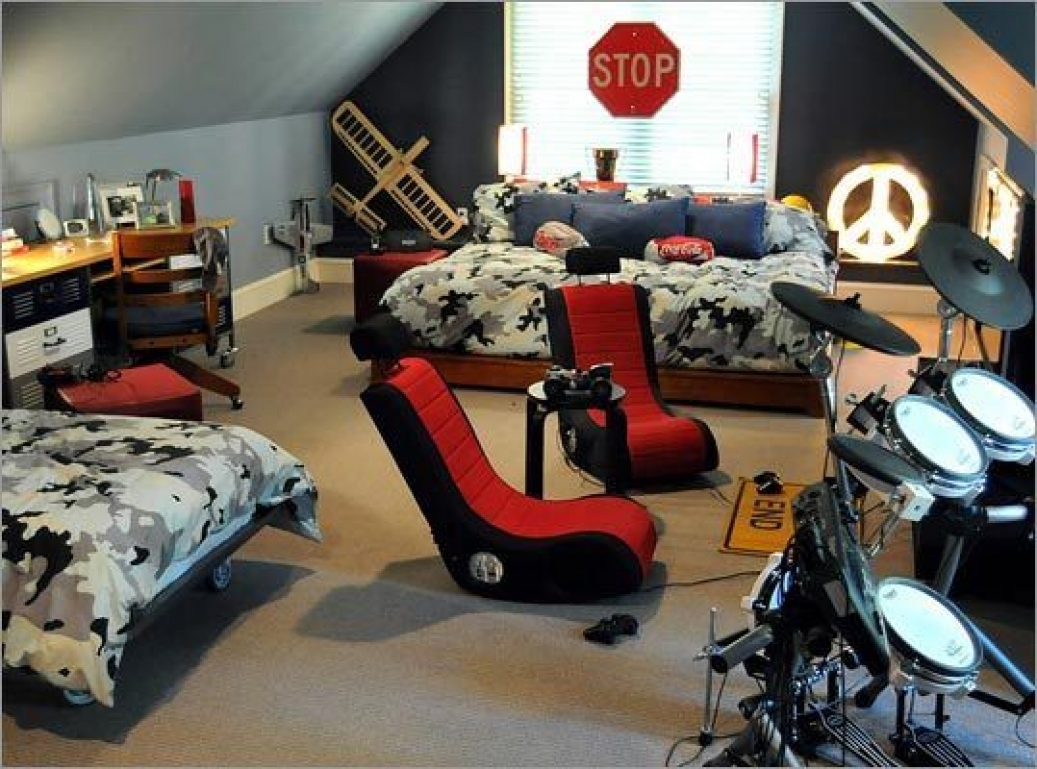 Via Design Bump
When your little boy becomes a teen, an attic bedroom is appealing in an entirely different way.  They can bang away on drums on their own up there…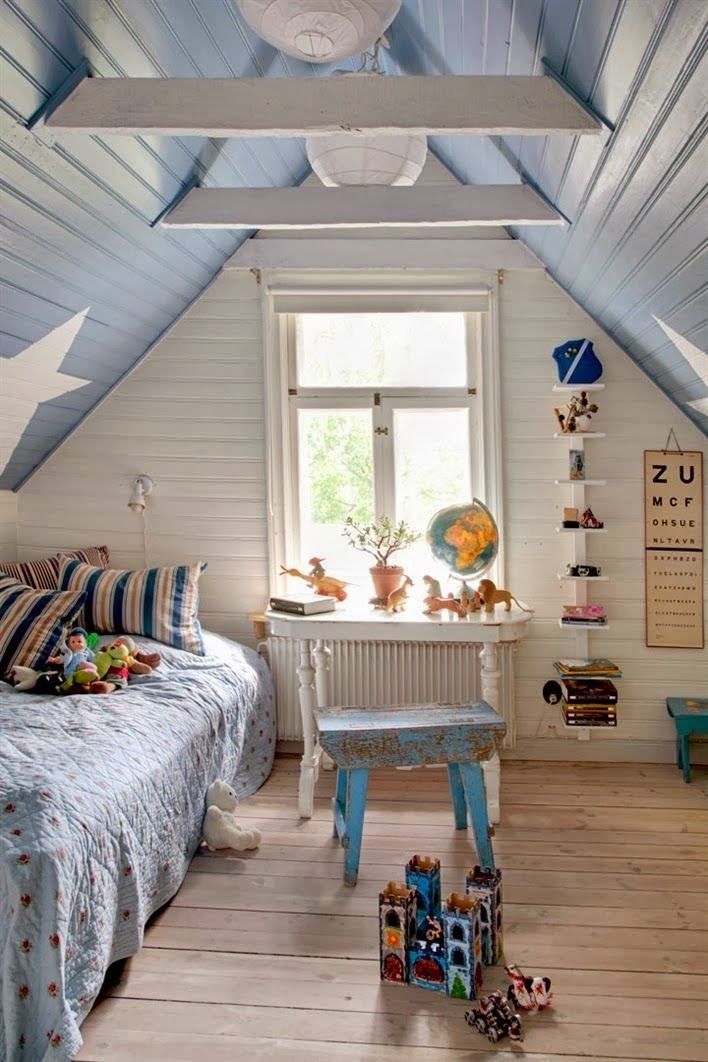 Found on Pinterest
This type of panelling lends itself nicely to a beach-house feel, and we can make it happen even in a new house.  Anything is possible with planning and experience to back it up.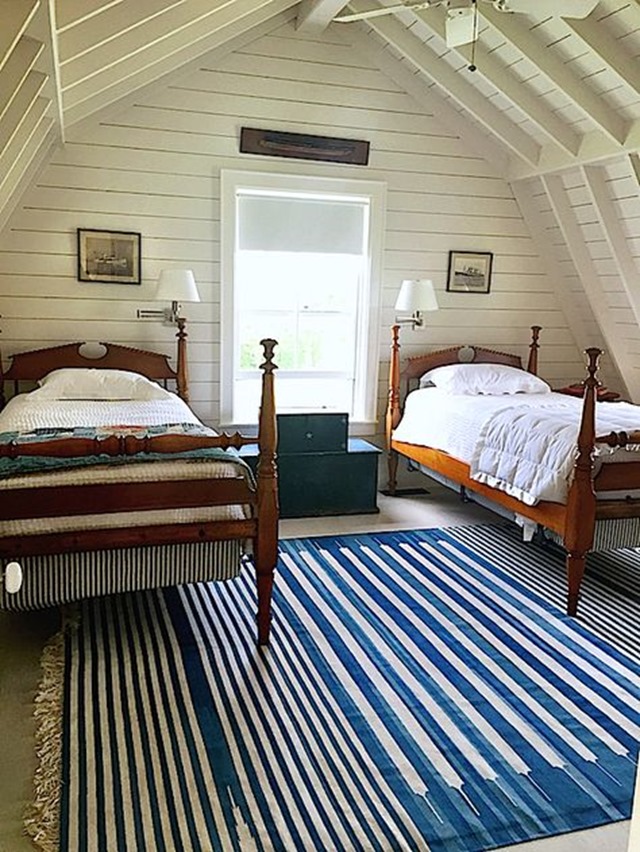 Via Quintessence
This is the real thing though – a house on Nantucket.  What beautiful lines to the ceiling.  If redone, this would be a true craftsman's delight to work on.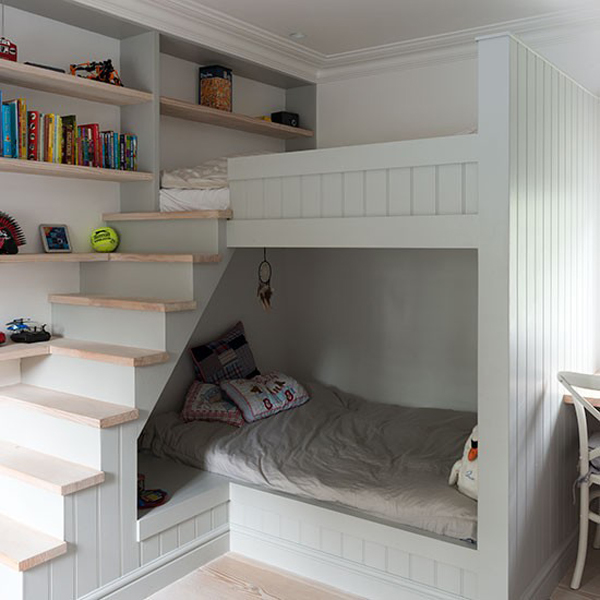 Found on Pinterest
We can only imagine what games would be played on those bunk beds.  They are a great use of space too if you have the height in your loft conversion.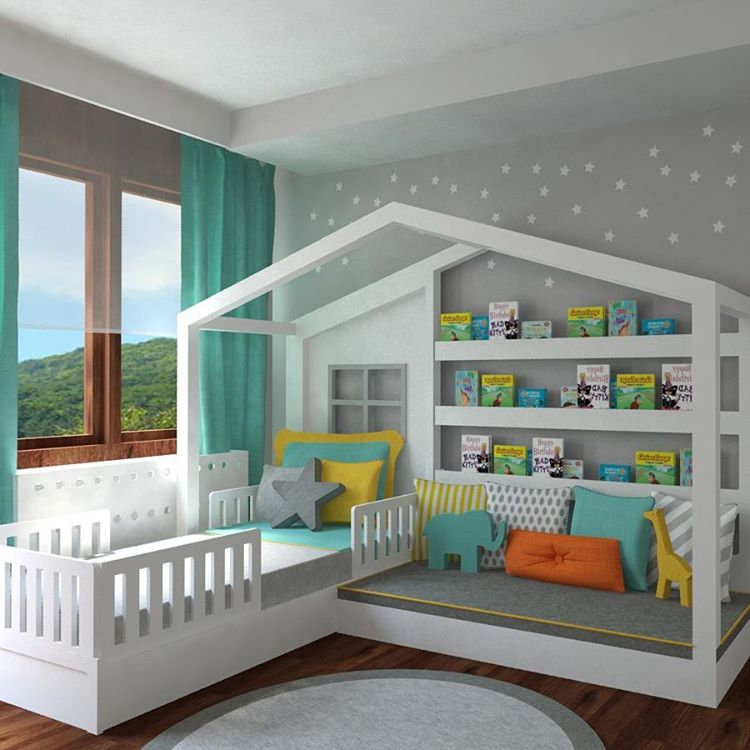 Found on Pinterest
More practically, there is no end of things that you can do to make your space multipurpose.  In this room, suggestions we could make include having the guard rails be removable so the child feels like a big boy when they are eventually taken away; having drawers under the bed for storage; and having that reading couch be a desk also.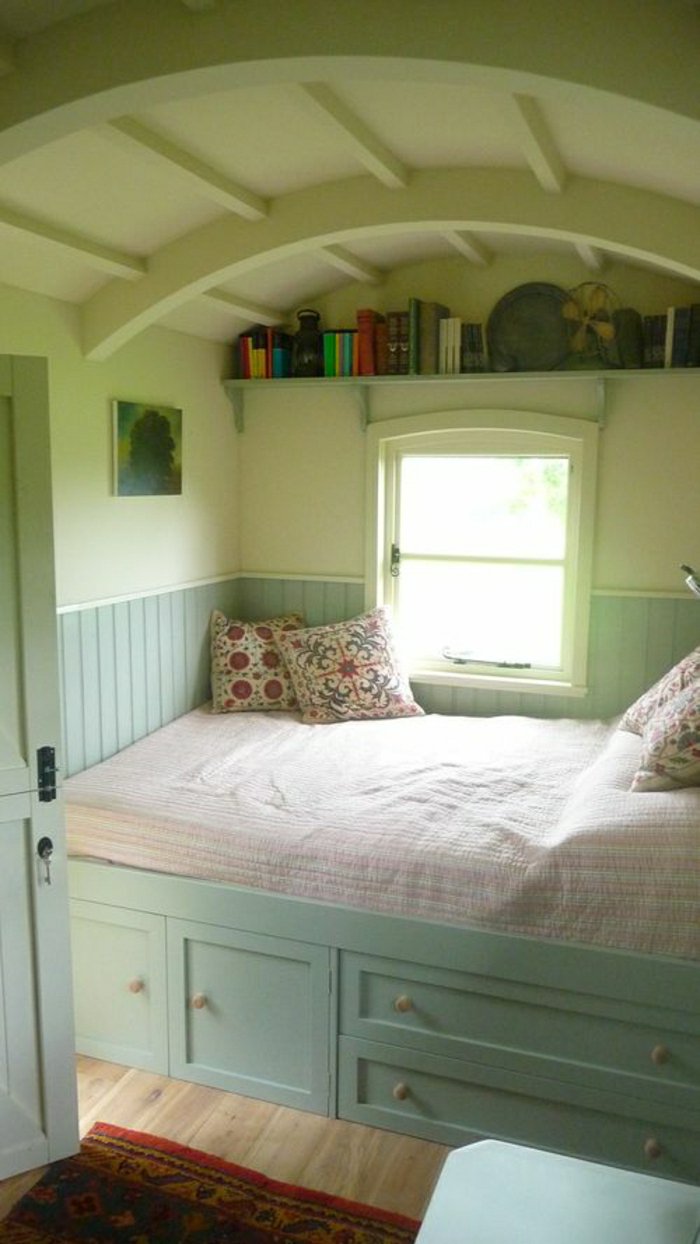 Via Archzine
Here is a completely romantic but also completely utilitarian space.  These cupboards and drawers beneath the bed and the shelf above are so well done, and definitely built to last – which we always aspire to in our work.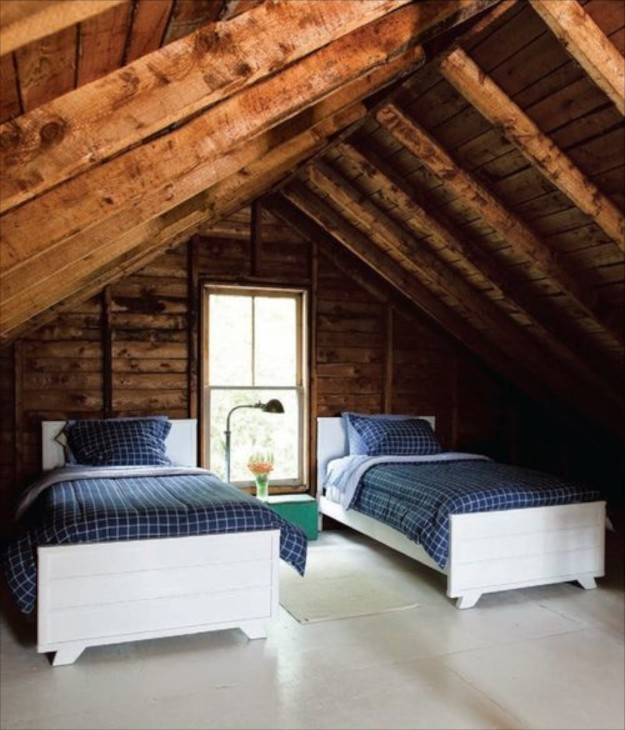 Via Whimsical Home and Garden
Simple, atmospheric, and rustic.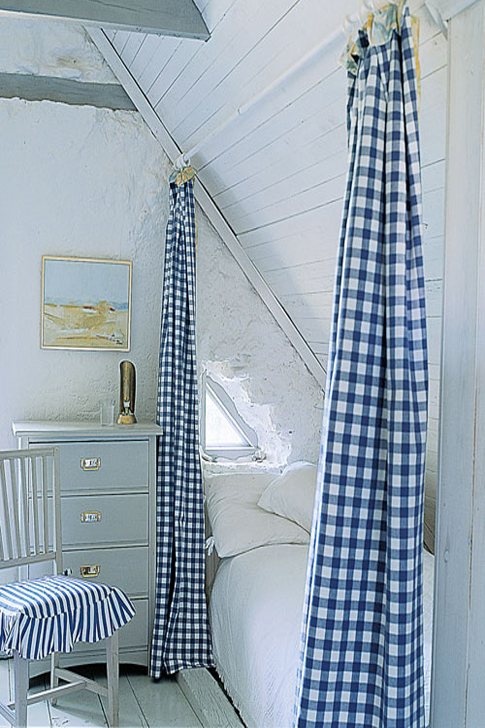 Credit: Julie Webbe
Curtains are an easy and effective design solution, as in this room.  We love the triangular window behind the bed too –  a shard of light still makes a huge difference in the feel of a room.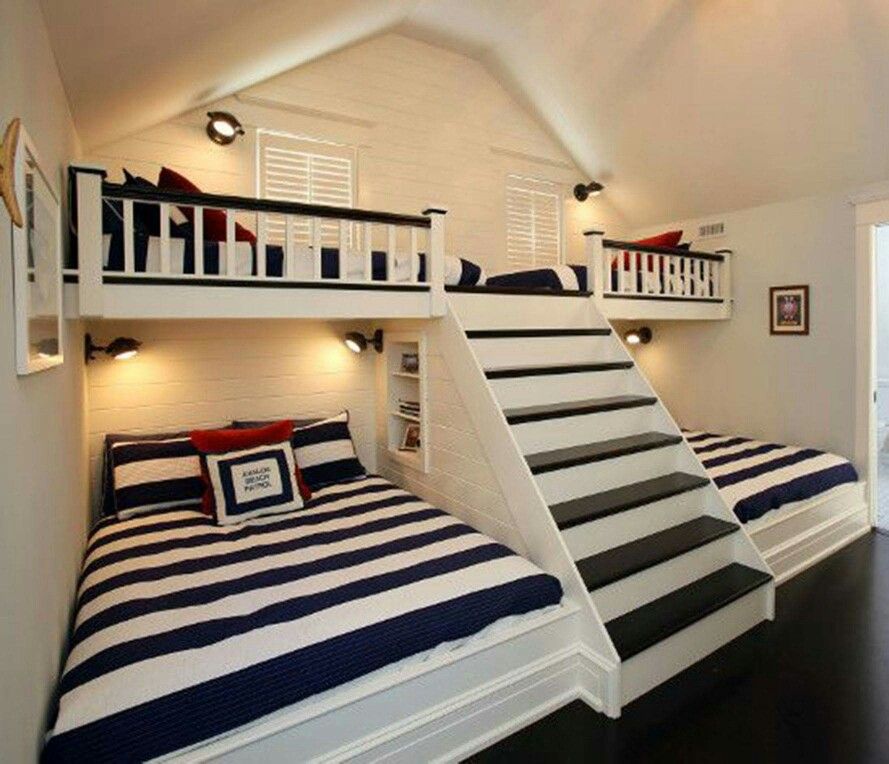 Found on Pinterest
Witness how many this one room could sleep with great ease and comfort.  Any available space – a room over the garage, an outbuilding with the proper planning permissions, or, of course, an attic space – can easily be converted to serve whatever purpose is best suited to your needs and the needs of your family.  With an experienced firm assisting you, the sky really is the limit in more than one way!
Did you like our Boys' Attic Bedrooms design ideas? Why not sign up to our mailing list to get inspiration straight to your inbox.