There's no more intimate room in your home than your bedroom, and choosing an upholstered headboard can bring an extra layer of protection and luxury. We have been seeing more and more of them this year as we visit clients and decided to investigate a bit further.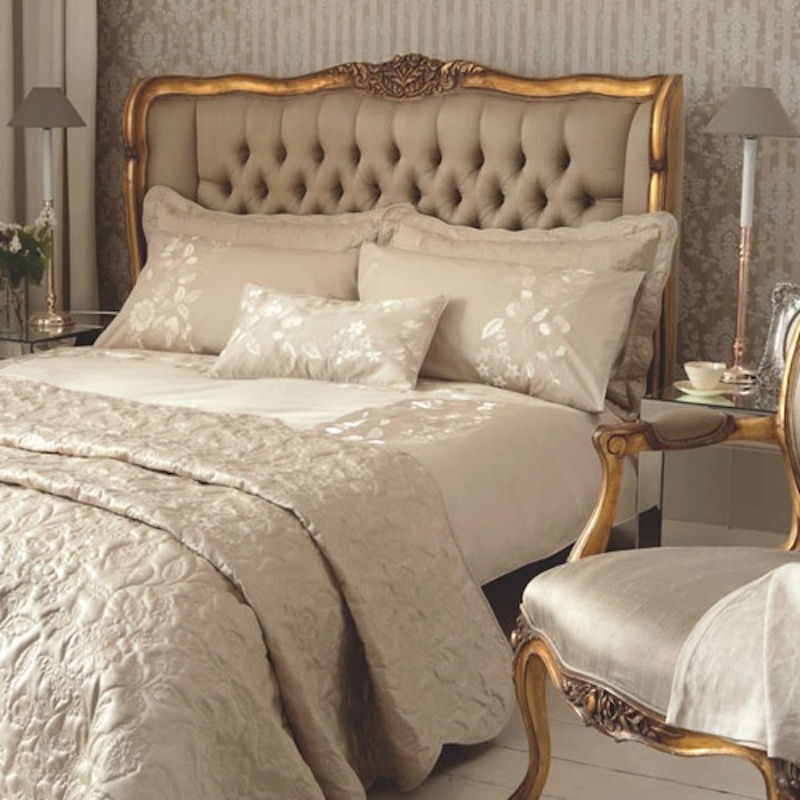 Source
The classic French Regency aesthetic will never go entirely out of fashion; this take on it is contemporary, though.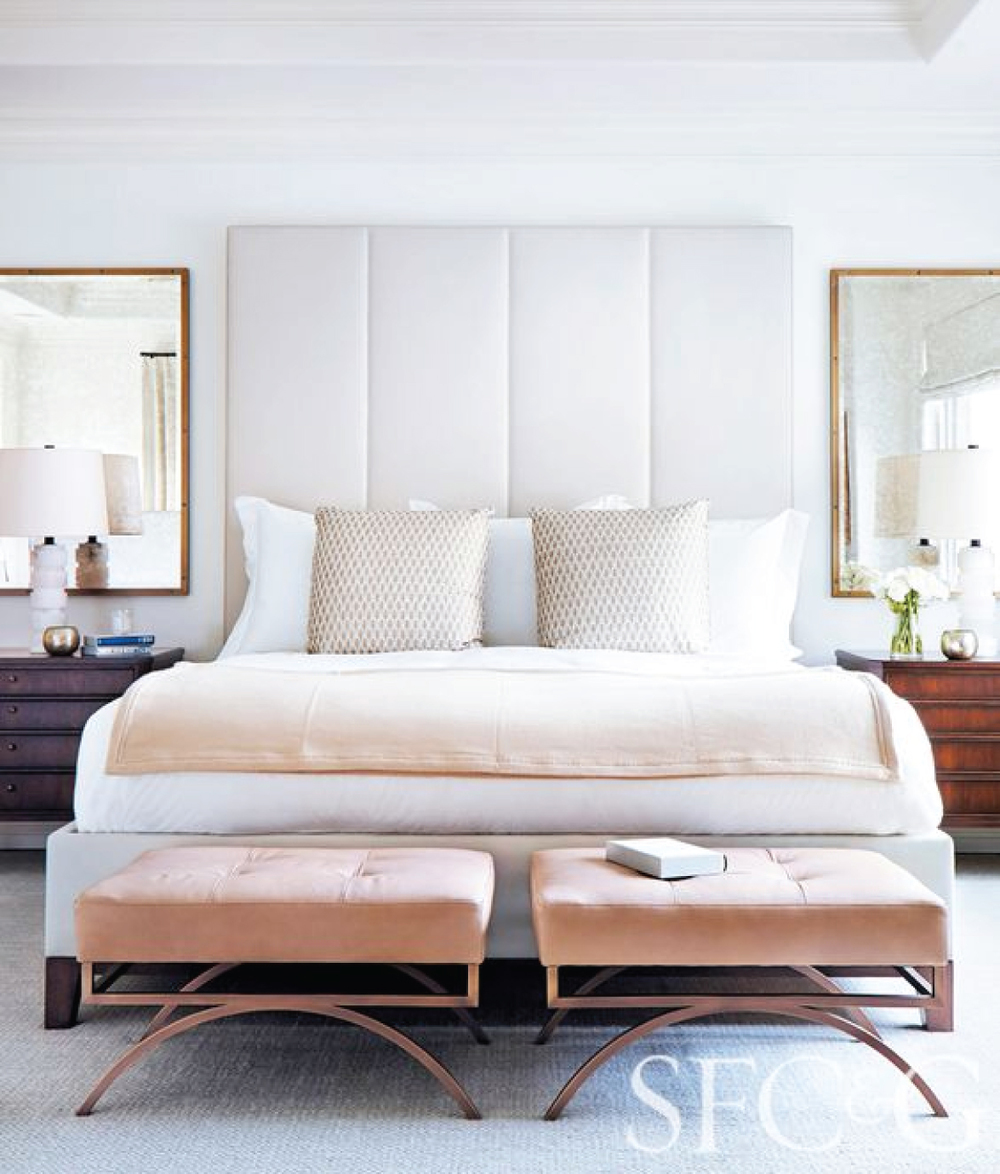 Source
We imagine going to sleep in this bed would feel quite reassuring. The white prevents the headboard from feeling too overbearing. We also appreciate the matching bureaus on either side of the bed, but in different colours. It's nice to have one touch of distinction in a room that's otherwise pretty symmetrical.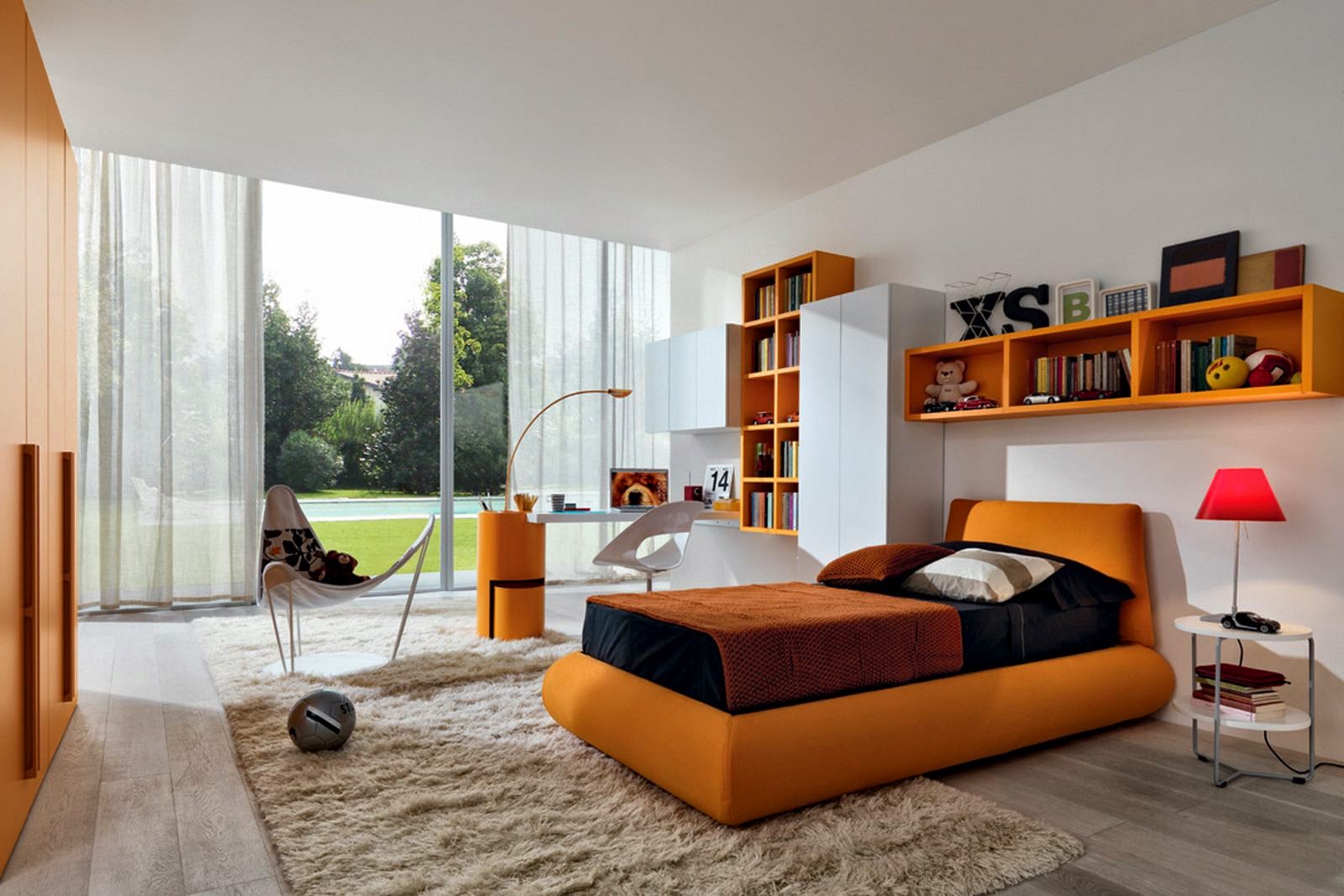 Source
A more playful take on it. The owner of this room looks the type to literally and figuratively crash – no banging heads with this headboard.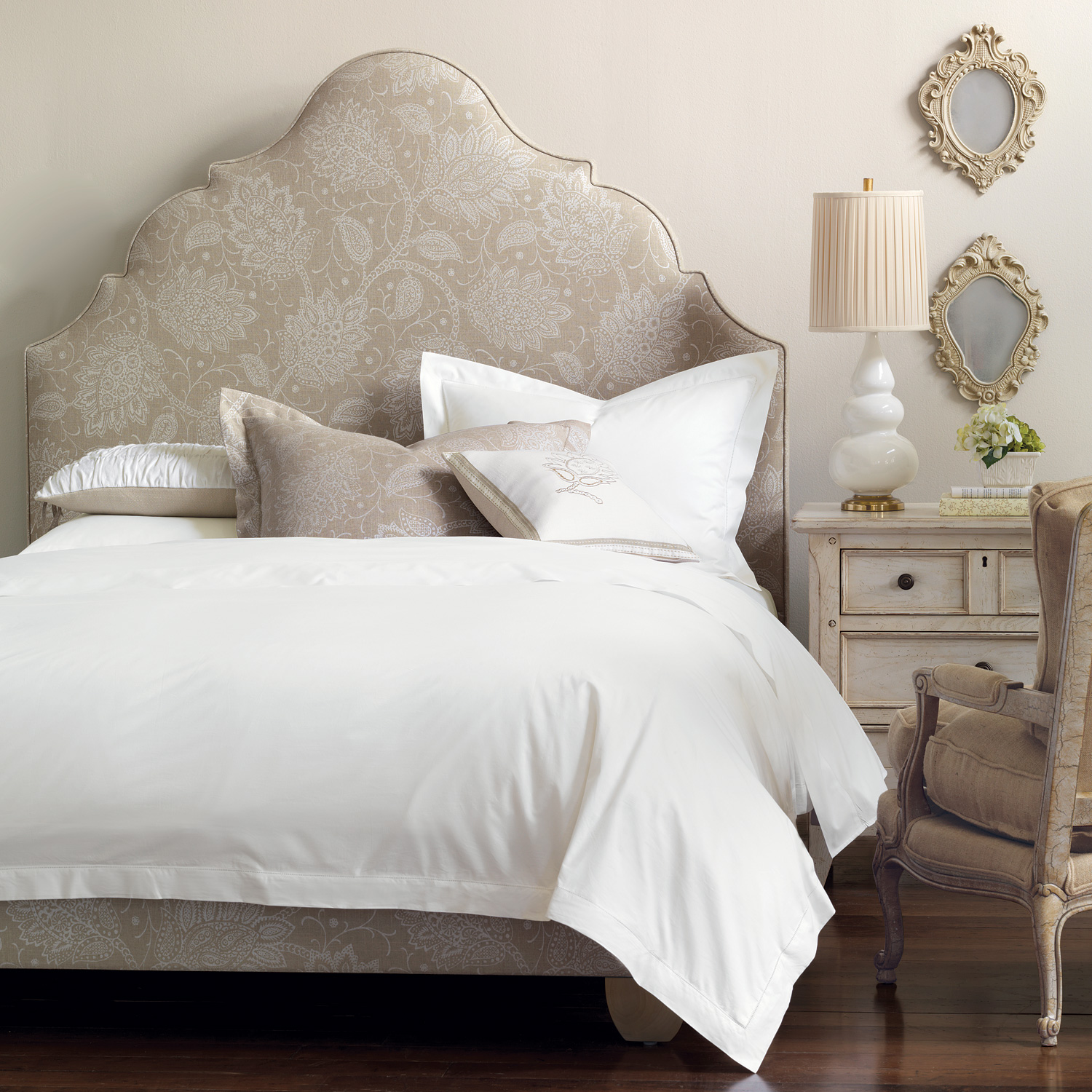 Source
Very feminine and pretty. You wouldn't need much else in this room – you could take a small space at the top of the house, put these furnishings in it, and you would have a jewel of a guest room.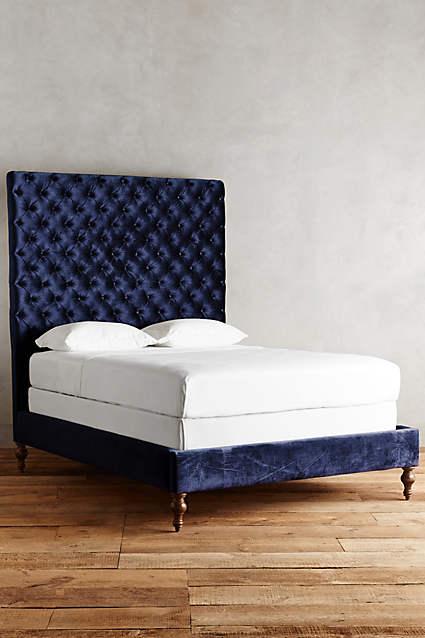 Source
Cement and velvet – now there's an interesting design scheme, and one that works intriguingly well. The high ceilings help, too – it looks to be a previously industrial space. We always especially enjoy working on those.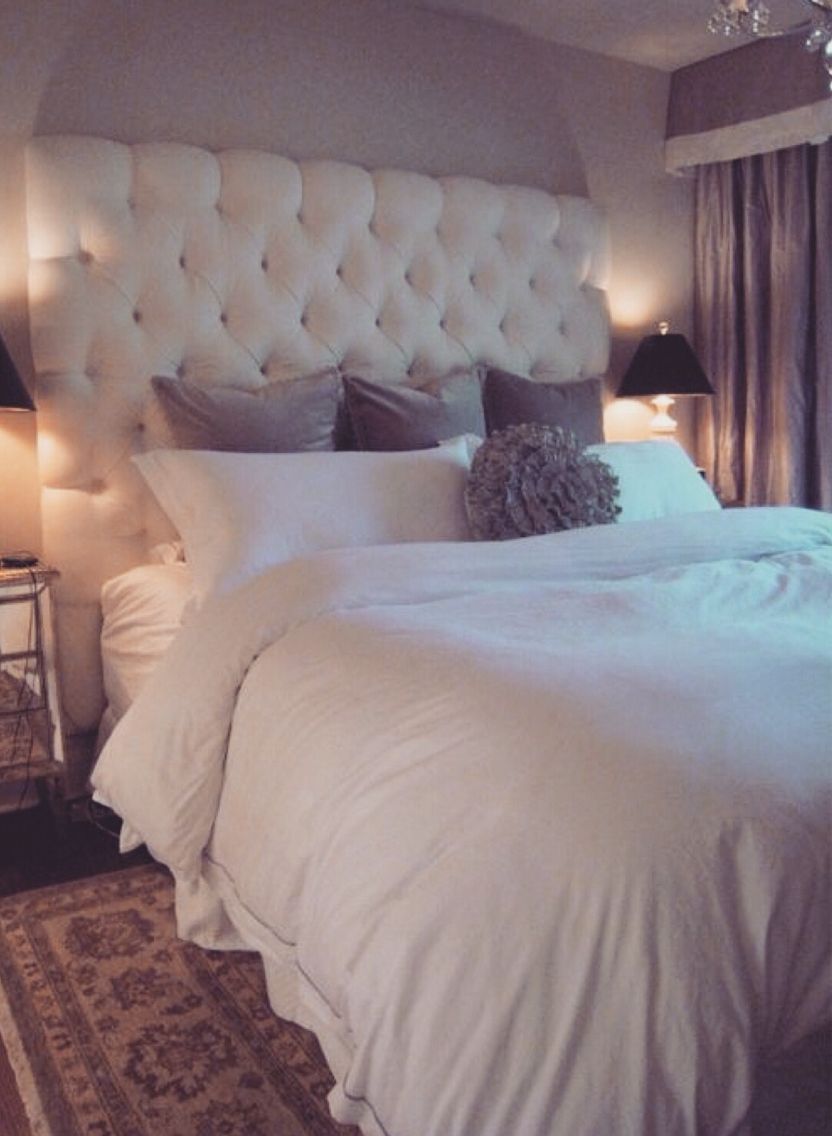 Source
This headboard seems to fill the entire room – a good thing in this case. We wonder how it would work in black – maybe with different accessories and trimmings.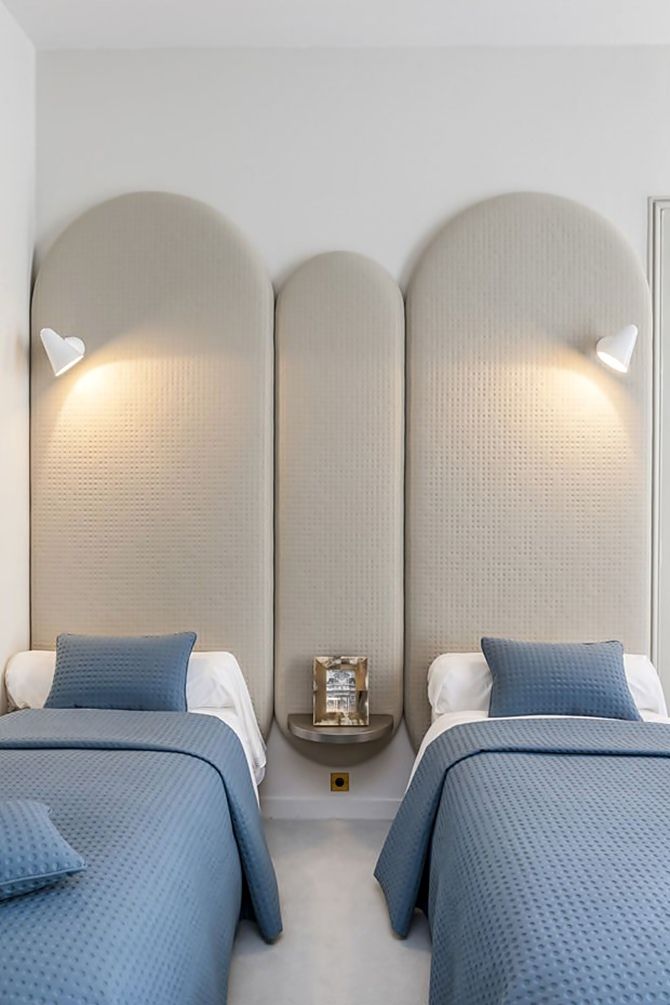 Source
Did your grandparents sleep in twin beds? These are nicely linked by the headboard, not to mention the continued waffle texture across the bedspread and up on the wall.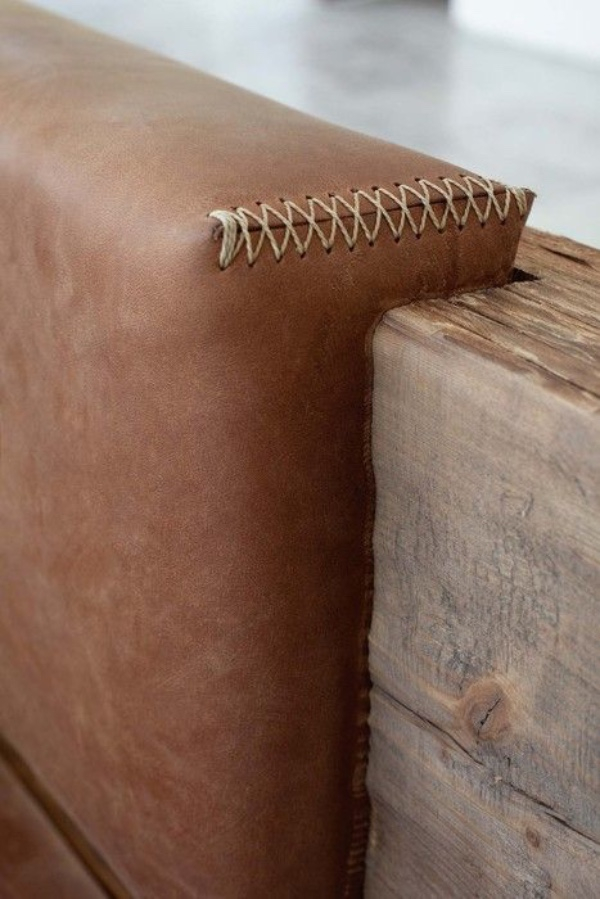 Source
A rustic approach.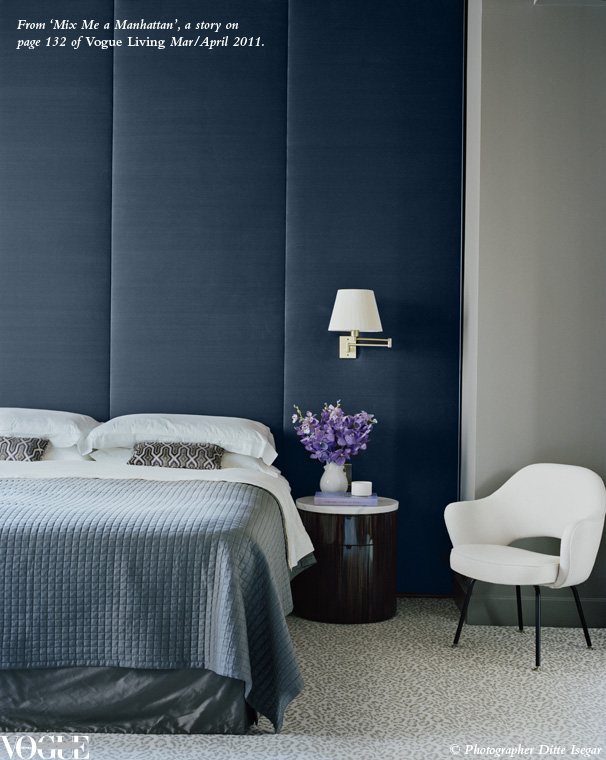 Source
And here is the exact opposite: pure sophistication. The throw pillows add a touch of discreet mischief. Strictly speaking, this is an upholstered wall rather than a traditional headboard, but the effect is the same – and we don't generally speak strictly when we don't absolutely have to. This would be a wonderful hotel bedroom also.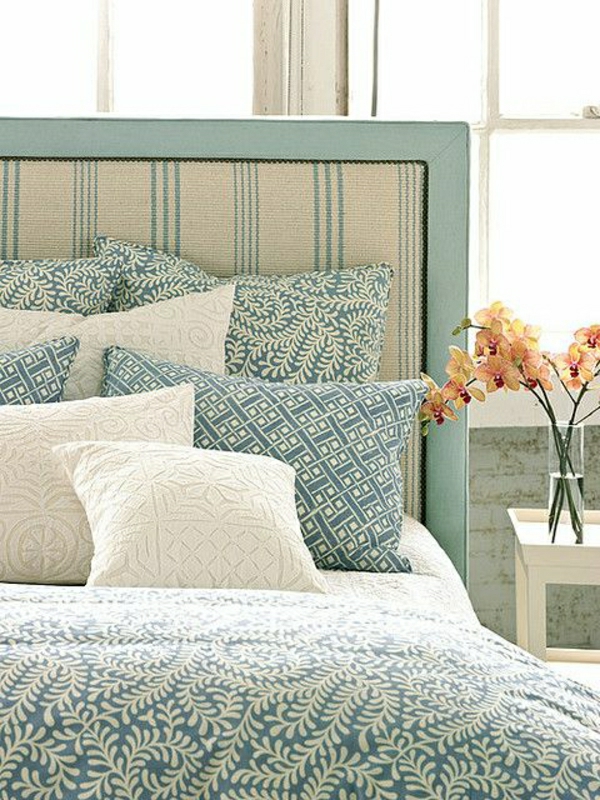 Source
Just to mix it up, some pattern, well matched to the distressed wood of the French windows behind the bed. It is never too soon in a construction project to consider the aesthetic of the room and what you would like it to be like. Design is best when it's built into the very walls. On another point, there are also headboards available where you can easily change the fabric covering to your preference. Handy if you get bored quickly.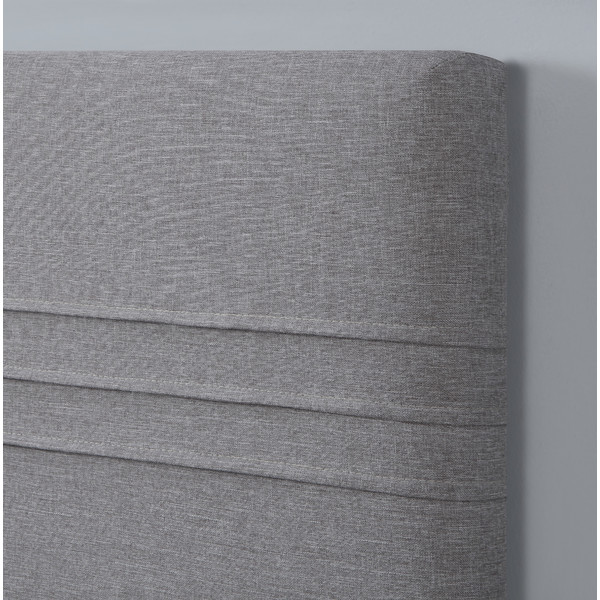 Source
Starting with a French-style headboard and then finishing with some minimalism to balance it all out feels right. How would you use this headboard and what would you accompany it with?