Ever wondered what a joist is? Well, you're about to find out why they're so important for a loft conversion.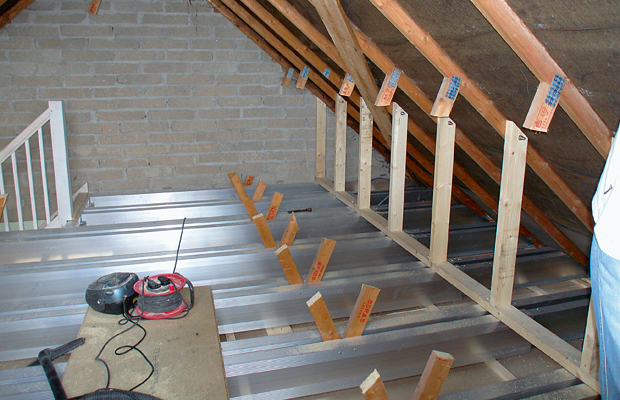 Image courtesy: Homebuild.co.uk
How nice it will be if we could just add a few sheets of chipboard over the lofts and …ta-da… the loft is converted! Unfortunately, this is not possible. Strengthening the joists in a loft conversion is a very crucial part and it needs to be done perfectly!
Checking the existing joists:
You may think the existing joists will be well enough for a loft conversion, but trust us, they will not have the capacity to handle the weight of an extra room upstairs. They maybe OK for storing some light weighted things like Christmas decorations or toys not used by your kids, but for loft conversions? Forget about it.
When it comes to strengthening the existing joists there are a few options but the first one to choose from is "overslinging"
Overslinging:
This is one of the easiest methods to strengthen the joists, provided there is enough head room. In fact, it makes the entire process of loft conversion easy. All that we do is lay the new joists across the old ones.
Sideslinging:
Slideslinging is often used in cases where the headroom is very small. In this technique, the new joists are just  run along the old ones. They are slung using a holder beneath the new steel beams that are installed across the old joists. In many cases, both the old and new joists will be connected using screws and bolts, but some builders prefer them to be kept apart.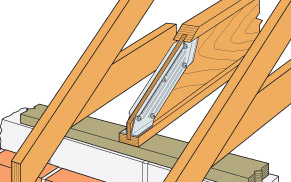 Image courtesy: Pinterest