We thought we would bring you some more loft conversion design ideas that didn't quite fit into any category. These loft conversion design concepts are a collection of interesting things we just had to share. Enjoy!
Eaves in your Bathroom

Check out this simple yet elegant eaves loft conversion Barnet. The point of interest here is placing the bath just under the highest point of the eaves and straightly facing the window. This not only gives an elegant touch, but also creates a symmetrical aesthetic.
Big Bed, Small Room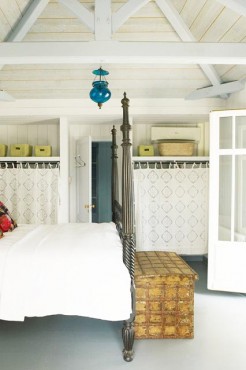 Some may think that if the room is small the bed should obviously be small. That is not true actually. Check out this antique bed from one of the leading antique shops in the UK. This bed suite well in this small bedroom and the view from the door is impeccable. This will be an apt place to get some rest!
In-built Storage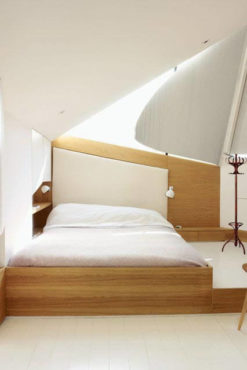 The best way to make use of the loft space in your house is to have enough storage along with a piece of furniture. This bedroom is one of the modern top-floor conversions in London. The main attraction is the ideal storage space allotted here. This is a DIY bed which the person has made it himself by getting a little bit of help from some interiors too. Check out the storage options under the bed and on the walls too. Stunning idea!
Bespoke Loft and Wall Ladder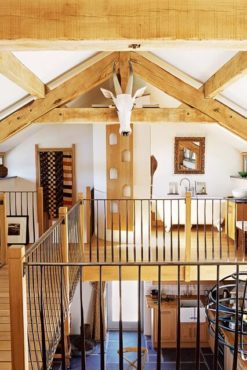 Can you identify the wall ladder in this picture? This is a bespoke one and it will be easily mistaken for a piece of art rather than a loft ladder. Not only does this offer a stylish access to the space above but at the same time give a touch of intelligence.
Visit our Projects to know more about our previous work and check out our Testimonials to understand why many of our clients chose us for their loft conversion!