Welcome to our third inspiration dump! Check out the things that have caught our eye over the last week…
Many times our clients ask us to suggest to them some interesting ideas that will give them enough space to enjoy in the newly converted loft. Here we take a look at some storage solutions with a little bit of chic thrown in for good measure!
Storage Fitted Perfectly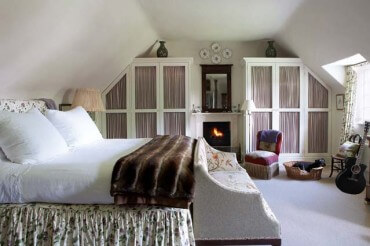 Check out this West country home style loft! The space below the sloping ceilings is easily transformed into wardrobes with a touch of the traditional about them. A simple, framed fireplace adds to a sense of luxury and homeliness.
Bunkbeds For The Little Ones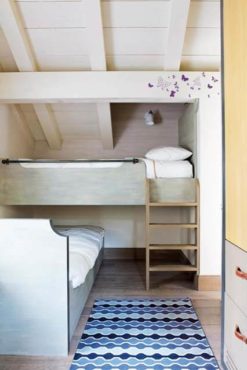 There are many times when we have to convert a loft bedroom into children's room for two. In such cases, a big bed will not work out. Check out this clever bunk bed designed by Kate Earle. This is a unique overlapping solution that creates not only a dynamic look, but a smart use of space.
Attic Stairs to Match Your Home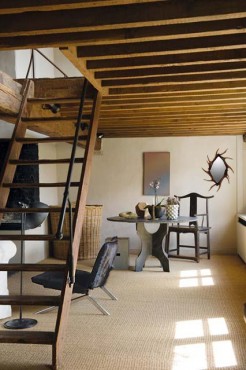 When it comes to choosing attic stairs many find it very daunting. You need to create a sense of continuation in style from your home to your attic space and something that you can easily work around. This wooden staircase matches the colour of the flooring giving a rustic barn-like look to the space.
Dressing The Windows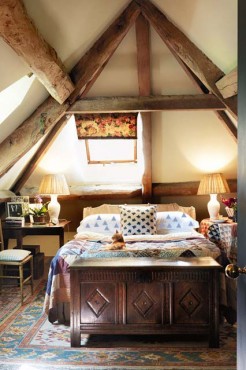 Dressing the windows in a loft conversion like this can be really tough. But by using chintz roller blinds this project manages to carry the traditional aesthetic throughout.
Check out our latest projects and do not forget to peek into our testimonials page to get a clear picture of what we are doing and why our clients chose us for the loft conversion needs. Our next volume on design ideas is on the way soon!