For quite some time, people have been asking us about decorating their study room. When it comes to colours, green tops the list as it is associated with harmony. Many feel green is the most relaxing colour of all. Green, when combined with blue and yellow gives an inspiring touch to the room, and that is why people opt it for their study rooms. We present you our gallery of study room ideas in green. There is no doubt you will choose this colour for your study room too!
The Green Study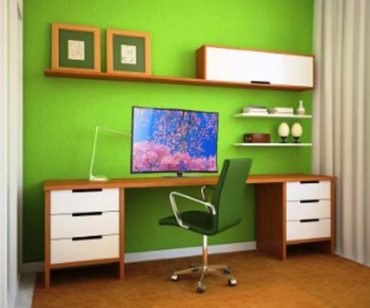 This ideal study room will be apt when you want to have some time for yourself. Just sit back and relax after a tiring day at office.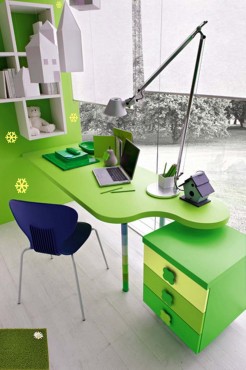 Green when mixed with yellow and blue interiors will give a professional touch to your green study. If the room is facing your lawn as in this picture, you can easily feel the warmth of nature.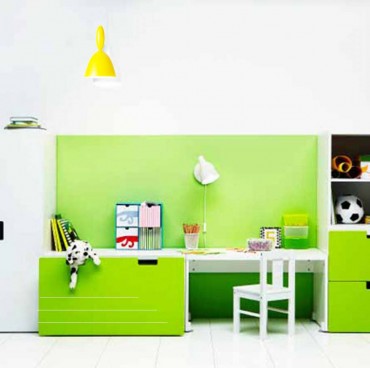 This one is sure a winner. It gives a lemony feel, with perfectly done interiors of green and yellow. This will certainly be a most sought after hide out of your kid.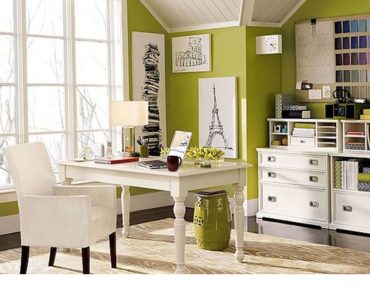 When we talk about green, olive green tops the list of all "greens". This gives an ethnic touch to the room. This professional study is all you want to make up new plans for your business!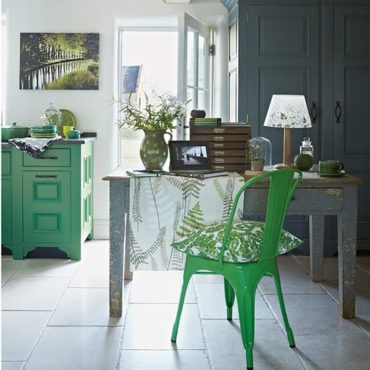 Check out this study room. Though the interiors look a bit old, this is a welcoming one too. Preserve the old and worn out furnitures and use them with a bit of new and fashionable interiors. A perfect mix of both old and new, this is a sure winner.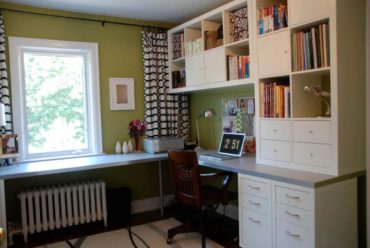 A perfect, professional study room for the professional in you. With a tailor made shelf to accommodate all your books and files, this will be the right place to store all your important documents. A look through the window, you can easily get a glimpse of your lawn and with the mild green on the room, you will feel like walking on a green pasture!
We may be a London loft company, but when it comes to servicing customers, we go a step ahead. Apart from converting lofts, we also give you suggestions about the perfect interiors for your home, making it a dream space for you to live.
Check out our projects and also read our testimonials. You can clearly understand why people chose us for their loft conversion needs. Call us now at 0800 634 8271 or fill in the contact form, and we will get back to you!