For many the bedroom is like a heaven, to relieve you from the stress of your day's work. If the room is more sophisticated, then your joy will have no bounds. Some feel that decorating a bedroom is often expensive and time consuming, but we say, if you spend just a few bucks and kindle your imagination, your bedroom will be like a treasure trove of comfort. Here are some low budget bedroom ideas to make your bedroom the most desired destination in the whole world.
The Low Budget Bedroom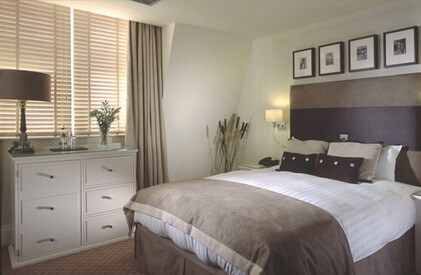 A typical bedroom with neutral colours.
Neutral colours always go well with bedrooms. Especially when you have a low budget. You will have the freedom to add the necessary accents and hand made interiors without the need for a complete professional redecoration.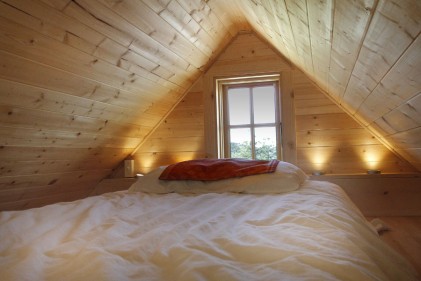 A loft bedroom with not many furniture!
Try to have only necessary furniture in your bedroom. In some cases, if you are planning a loft conversion for a new bedroom, having only the bed will make the room look quite large.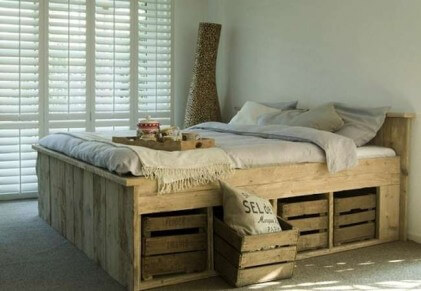 A DIY bed made with wooden pallets, gives you some space for storage too!
You can also try your hand in building your own bed frame. Used wooden pallets and other wooden structures will be a great way to do this, and it will give a trendy look. More than that, you can save some cash to buy a good mattress to comfort yourself with.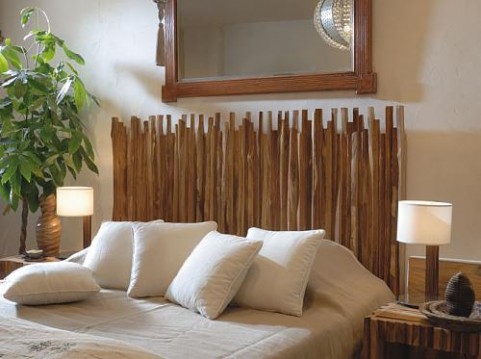 Adding an extra headboard makes your bed look bigger
Want to make your bed look larger than usual, then using a wide headboard will give that perfect look.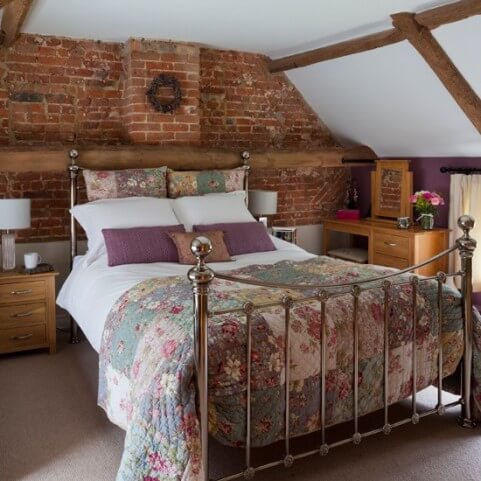 Leaving the brick work as it is gives a chic look.
Some people love to leave the brick work on the wall as it is. This is still the trend and you can save a lot of money on paints and wallpapers.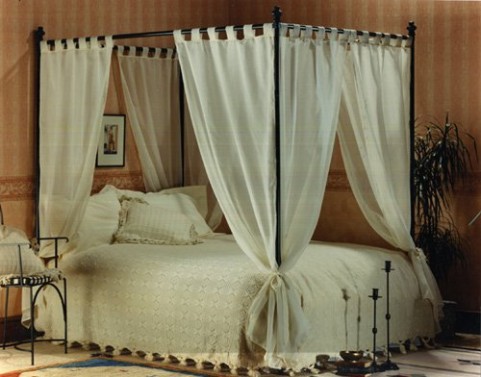 Drape the wooden frames with cheap voile and give that ethic look to your bedroom
Voile can come in handy many times. Draping simple wooden frames with voile gives an ethnic look and it can transform the style of your bedroom without emptying your pocket!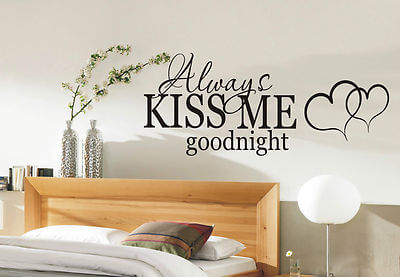 Use attractive wall stickers to capture the atmosphere
Having suitable wall stickers will say your personality when someone enters your bedroom. Choose those that suit your mood and it should be a good one for your partner too!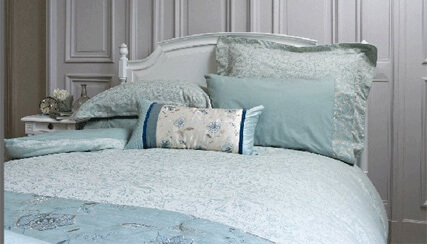 Stuff your bed with cushions to give that inviting look!
To give an inviting look to your bedroom, you always have the option of using a lot of cushion neatly arranged on the bed like this.
We are not only a loft company, but we go a step ahead and give you a lot of tips to decorate the room on your loft. Loft conversion is our passion and we make sure you get the more out of it!
Call us now at 0800 634 8271 or email us at sales@centrallondonloft.co.uk for a quick enquiry.